Gluten-free Brioche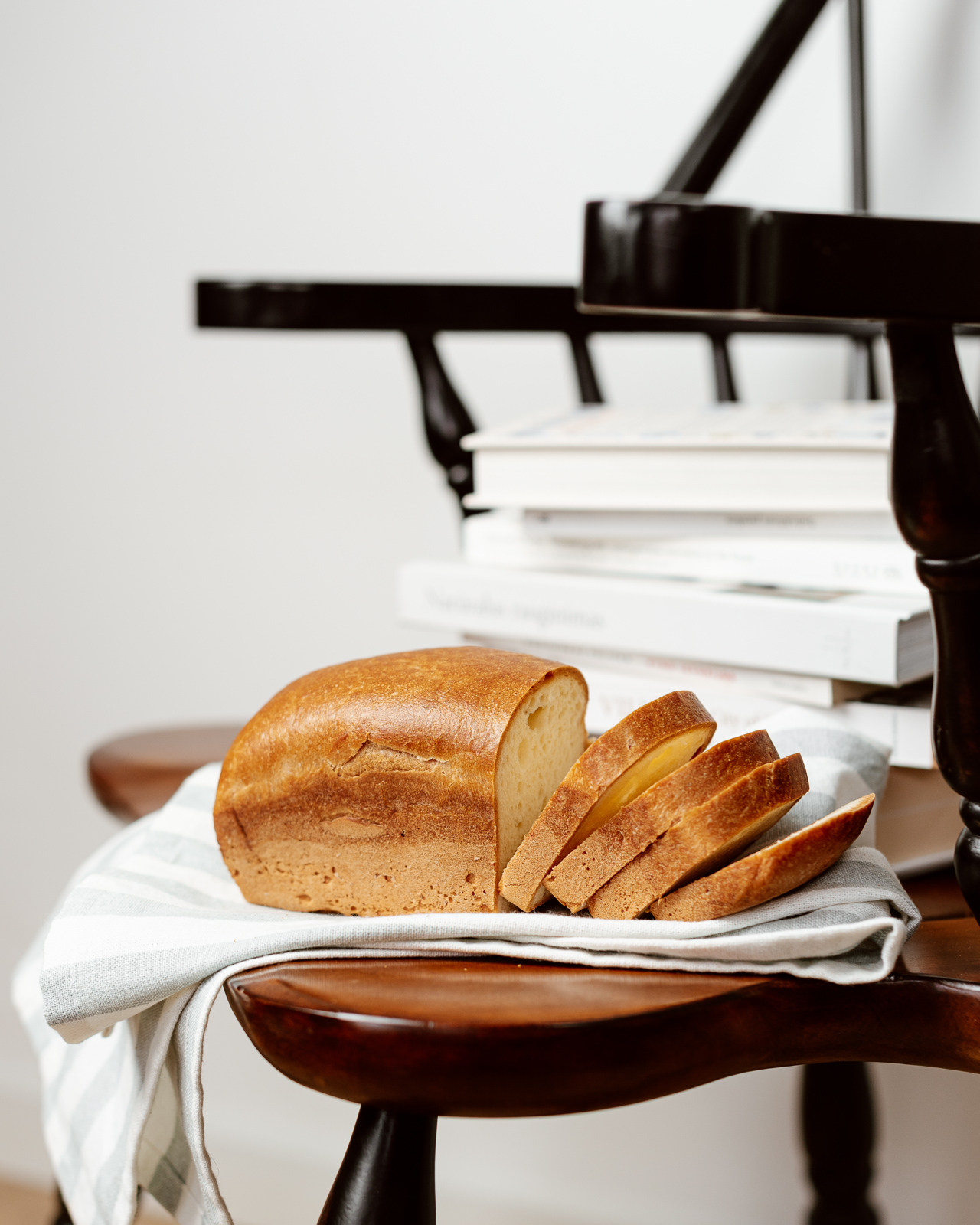 There are baked goods that are just made to share... if, of course, they are not eaten at once;) Exceptionally fluffy, spongy and light, and the intense taste of butter – will not leave a place for doubts. Perfect with quince jam, spread goat cheese or tapenade. Also, it is a perfect company for sandwiches. If the bread is not so fresh, you can perfectly "refresh" it by toasting – crispy bread will not only be wonderful toast for breakfast, but it will also be perfect for salads or soup.
By the way, we recommend spreading real butter from farmers for double pleasure...
BREAD TOLERATED BY EVERYONE.
TOLERANT BREAD FOR EVERYONE.
QUALITY GUARANTEE:
Our gluten-free products are baked from gluten-free ingredients. Suppliers ensure the quality of raw materials, and we avoid cross-contamination and ensure product safety by having separate premises specifically for the production of this type of products. Compliance with the quality criteria for gluten-free products is regularly monitored by the Food Research Institute of the Kaunas University of Technology.
By the way, we have a few gastronomic tips for you. The bread will stay fresh longer when it is stored in the fridge. When you want to eat it, cut a slice of bread of the desired size and preheat it in the oven but before that sprinkle some olive oil on it. Is bread old? Are you planning to leave and have a loaf of bread at home? Not a problem at all! Put it on the grill and allow it to dry naturally or turn on the heat and bake for 20-30 minutes until you have slices of crispy snacks!
Packaging: 280 g.
EAN: 4770078196184
Shelf life: 7 days
Eshop
Order in Lithuania
free of hydrogenated fats

without wheat flour

formed by hands

with butter