Gluten-free cookies with pistachios and cranberries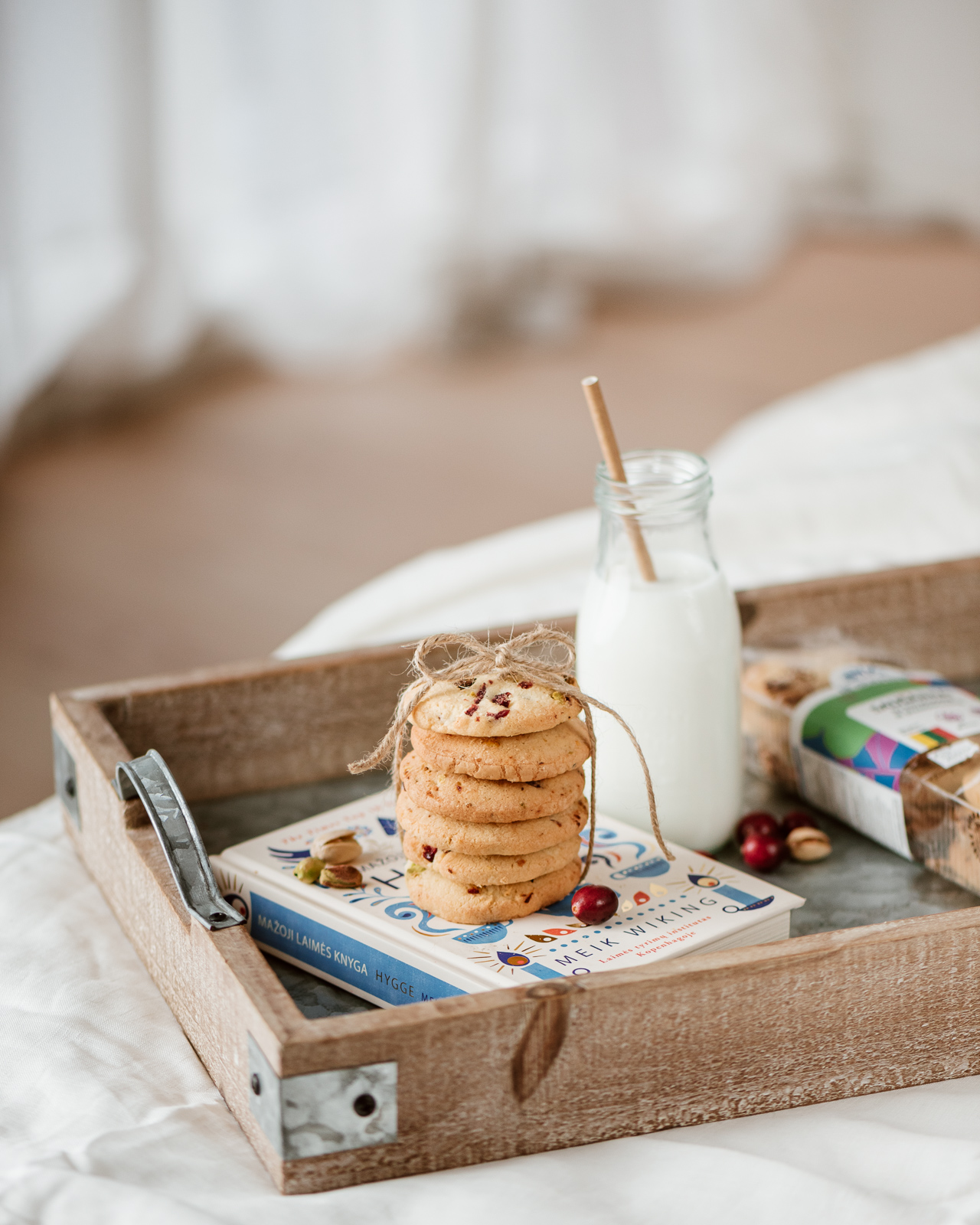 As the king wished for the best cookies in the world, magical winds piled up thousands of the most delicious crumbs into drifts from all the corners of the kingdom. The hostess spread on them natural butter, added pistachios and cranberries. So that's how gluten-free cookies were born. Have you already tried to break a bite?
Our gluten-free products are baked from gluten-free ingredients. Suppliers ensure the quality of raw materials, and we avoid cross-contamination and ensure product safety by having separate premises specifically for the production of this type of products. Compliance with the quality criteria for gluten-free products is regularly monitored by the Food Research Institute of the Kaunas University of Technology.
Packaging: 160 g.
EAN: 4770078195842
Shelf life: 6 months
Eshop
Order in Lithuania
without wheat flour

handmade

with butter