Bread "Mr Sesame"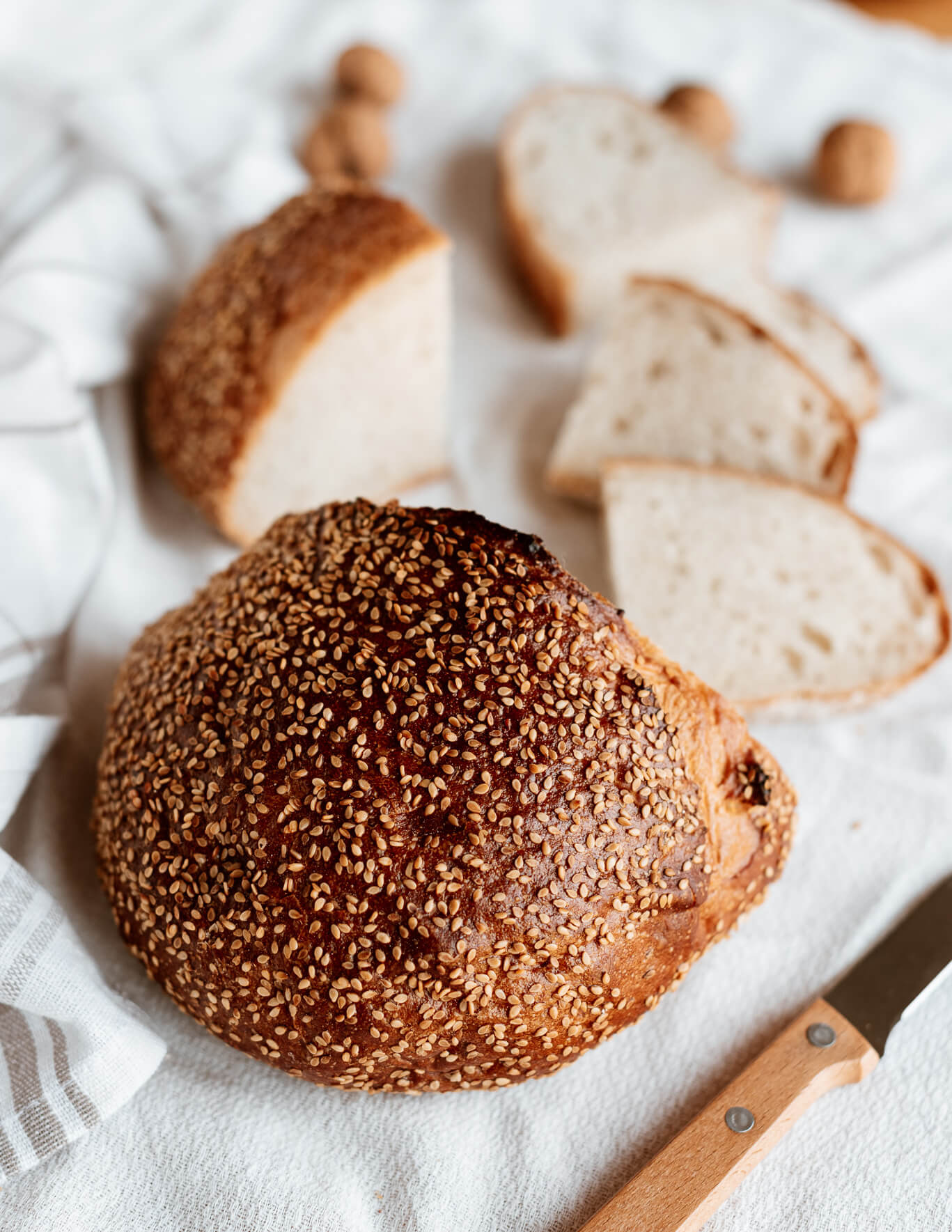 Bread with a very bright yeast aroma. It takes 30 hours to produce one loaf , 24 of which is fermentation. Unique oval shape, that allows you to choose the length of the slice you like. Recommended slicing: crosses into 4 parts and then slicing each quarter separately before use. Suitable for everyday use: sandwiches, hot rolls. Dried crushed slices can be poured on the soup (goes well with "Gazpacho", Pumpkin soup). It is unique recipe created by Biržai bread technologists.

Sourdough | bright aroma | long fermentation | low in sugars | lean label | frozen

Packaging: 420 g. (frozen)
EAN: 4770078197990
Shelf life: 12 months. Do not store above -18 °C.
matured with sourdough

vegan-friendly