German bread with potatoes "Kartoffelbrot"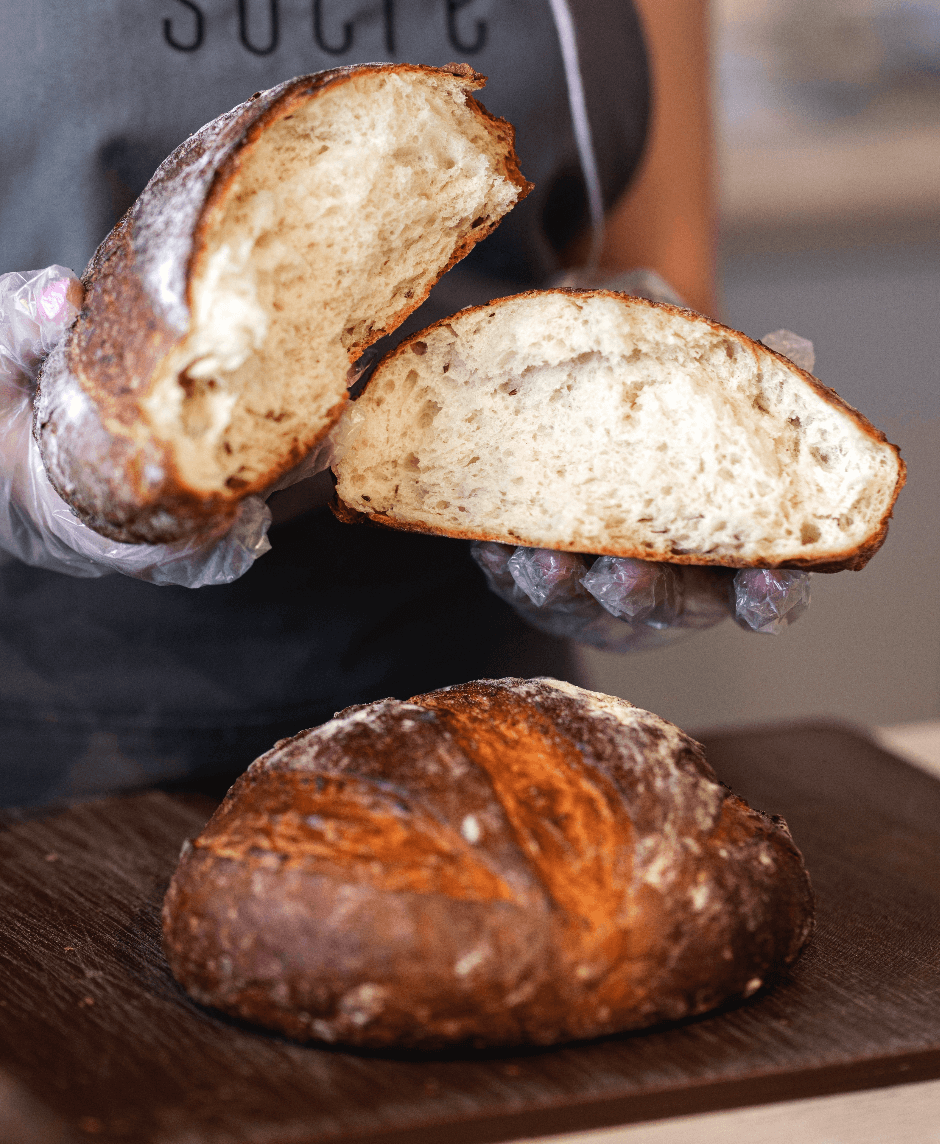 A combination of potato and kefir in bread? YES! Moist, heavy bread and crispy thin crust makes this bread perfect for soups, sandwiches or just with butter and salt.

Sourdough bread | with potato flakes and kefir | bright aroma

Packaging: 420 g. (frozen)
EAN: 4770078198010
Shelf life: 12 months. Do not store above -18 °C.
matured with sourdough