Biržų Duona's gourmet products are enjoyed not only in Lithuania but also by Lithuanian ex-pats living in Ireland. Lithuanian Renata Urbikienė, who founded the Nature's Pocket shop in Ireland, is now stocking our gourmet products on her store's shelves. As a result of this relationship, Biržų Duona's delicacies are now available to those in Ireland who long for traditional Lithuanian pastries.
The store's founder says that she came up with the idea of ​​Nature's Pocket intuitively while looking for meaningful and exciting activities.
"I've lived a healthy life all my life and I care deeply about the ingredients in my food. When I came to Ireland, I wasn't satisfied with the quality or variety of Lithuanian products that were available. As such, I regularly asked my relatives to send my favourite products from Lithuania. When I realised I wasn't the only member of the Lithuanian community who did this, I decided to open my own online shop," Urbikienė says of how Nature's Pocket was established.
Products that met Renata's criteria in terms of ingredients and quality were gradually added to her e-store. Gradually, the company grew and is now a retailer and wholesaler, having recently opened their first physical store.
 "Biržų duonos" eksporto vadybininkas Semionas Dančenko pastebi, kad nuo pirmosios pažinties "Nature's pocket" savininkė kelia aukštus standartus ir vadovaujasi vertybėmis, filosofija, kurios artimos ir mūsų įmonei.
"I was particularly impressed with Renata's enthusiasm, determination and will to develop our products in Ireland. Nature's Pocket offers its customers the most natural, high-quality products possible. It is fun to watch how ideas turn into reality with hard work and creativity," Dančenko says of the collaboration.
According to Urbikienė, the products don't necessarily have to be organic, but must be eco-friendly and not contain anything that could be harmful to human health. The businesswoman says that such shops are very popular in Ireland. 
"There are at least a few of them in every town, even in very small towns. People are increasingly choosing products grown or produced by local farmers and businesses. Even restaurant menus indicate the origin of the ingredients used in the dishes. In addition, customers are willing to pay more for a product if it comes in recycled, eco-friendly packaging. Such habits and attitudes are common not only in large cities or suburbs, but also in small towns," says the owner of Nature's Pocket about the popularity of sustainable businesses in Ireland.
It's true that in wholesale and retail trade, sustainability is closely linked to partners and manufacturers. According to Urbikienė, this connection determines the selection of business partners.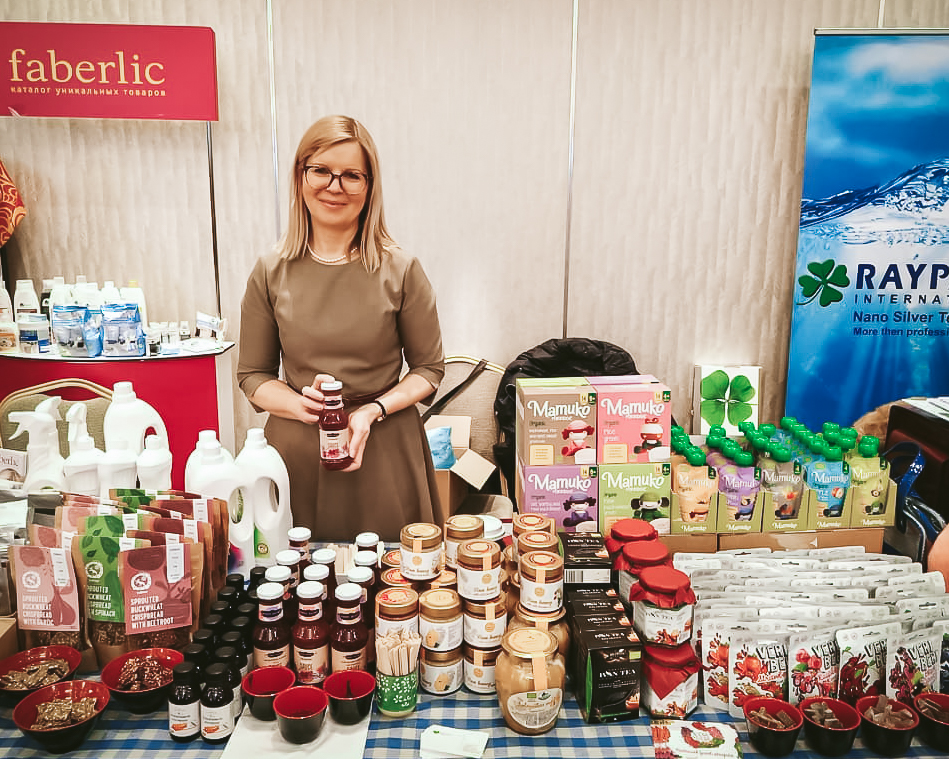 "I'm very happy that the number of companies in Lithuania who are trying to move towards sustainability is growing, albeit slowly. Of course, it all depends on the consumer. The more conscious the consumption, the faster the producers and sellers adapt, change their attitude and look for solutions," says the founder of the shop about the influence of consumers on businesses.
The Nature's Pocket team packs orders using the secondary waste generated by their own purchases: cardboard boxes, paper, plastic, etc. Only paper shopping bags are used in the physical shop, and buyers often bring their own containers. Biržų Duona also follows this principle - we also encourage customers to refuse donate disposable packaging and encourage them to bring their own containers and reusable bags to our stores.
Renata says that although her friendship with Biržų Duona started quite recently, she always had the goal of selling our products.
"In my opinion, Biržų Duona's bread products are the best in Lithuania. At least, this is the impression that has remained in my memory since I lived in Lithuania," says the founder of Nature's Pocket.
When we asked which of our products receive the most compliments, we learned that Lithuanians in Ireland really like wholegrain rye bread, yeast and sugar free bread and homemade bread with grain and hemp.
"However, of all the products on the stand, Biržų Duona's doughnuts have probably been the most popular for some time now. They're the hardest for customers to resist!" she laughs. In Ireland, doughnuts are a very popular treat, so such feedback is an important assessment for us. 
We are glad that our compatriots living in Ireland enjoy Biržų Duona pastries thanks to Nature's Pocket, and so can experience the taste of traditional Lithuanian foods in their new-found home.